It is undeniable that hunting is a cool activity, with its cool techy and endless gadgets, adventure-packed experiences, endless and enlightening encounters, and in some cases, financially satisfying. If you are new to the game, know that there is more to it than just the awesome looks of it, but do not fret about how to go about it all. This piece is geared towards helping first time hunting and first-time hunters on what to do and how to do it right.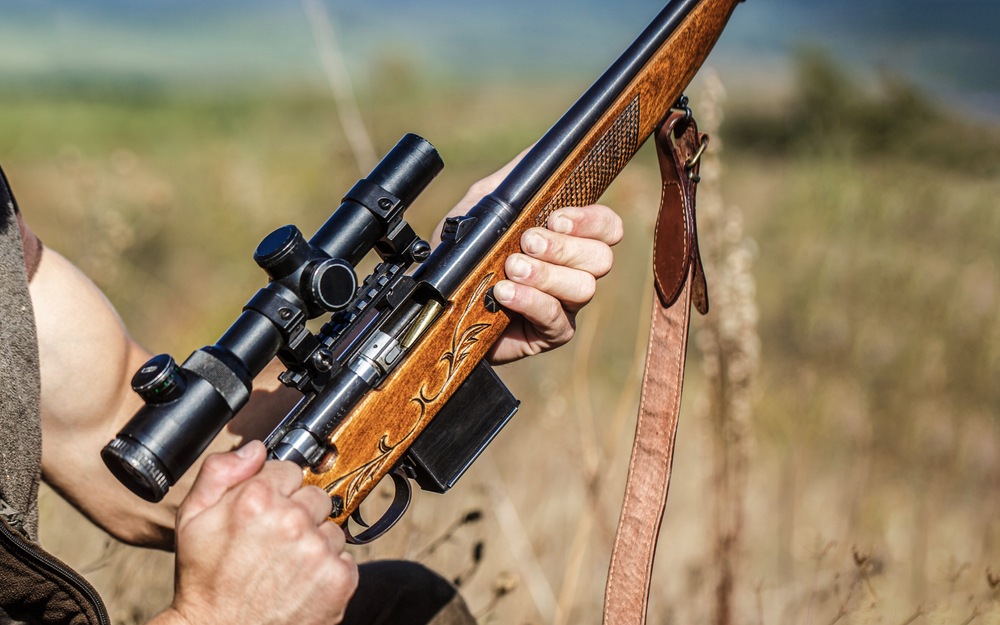 Disclosure: This post may contain affiliate links. As an Amazon Associate, we earn from qualifying purchases if you shop through the links on HunterExperts. For more information, read full disclosure here.
Steps to Take As A Beginner
1. Decide The Type Of Hunting You Would Like To Engage In
Before you can go any further in hunting, you need to decide the type of hunting you want to dedicate your time to.
Hunting is a very broad field that comprises different types, and each type is categorized based on the types of animals that fall under it. The hunting types include:
Big game – bear, deer, turkey, etc
Small game – squirrel, rabbit, skunk, etc
Predators –  wolf, coyote, mountain lion, etc
Waterfowl – geese, swan, duck, etc
Furbearers – fox, bobcat, beaver and 
Game birds – pheasant, dove, grouse
Each of these hunting types has specific gear requirements, instructions, locations, and so on.
To decide the one that best suits you, an in-depth search online for more details about the various types would go a long way. Also, seek out hunters and hunting enthusiasts to get their opinion and narrow down your choices.
Knowing the hunting type that best appeals to you go a long way in a lot of aspects which include the courses you would take during the hunter's safety education program, the gear and equipment you'll eventually get, and much more.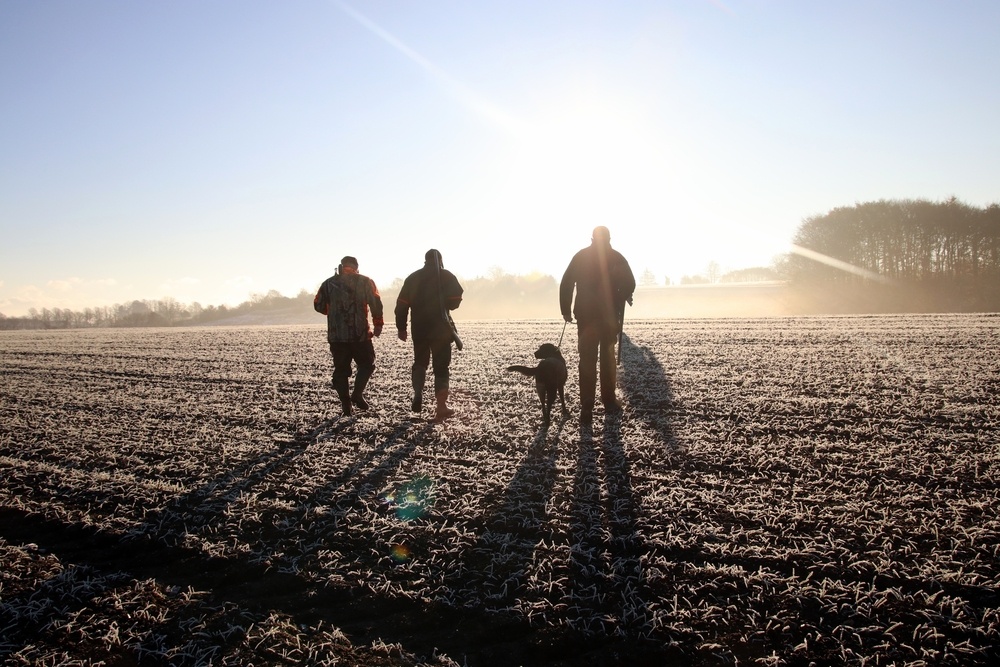 2. Hunter's Safety Education 
The practical first step to hunting for beginners is understanding what it entails to hunt, and this is done through the hunter's safety education course designed to train beginners in all aspects of hunting and to also offer legal certification to participants.
Since hunting is a legal activity, going through a hunter's education program is a legal requirement in most states to regulate the hunting activities and to ensure safety for both the hunters and the animals.
The hunter's ed program requirements vary per state, with class attendance varying between an online class, a physical class, and in some cases, both. It is important to inquire about what the requirements are to fully partake and decide the mode of learning that best suits you.
The course offers a variety of units that include ethical shot placement, hunting regulations, safe firearm handling, bowhunters education course with units like best crossbow for hunting and more, animal identification, trail tracking, and so on. Once you have completed all the modules in the program and passed the course, you will be issued a temporary or permanent hunter education card.
3. Find A Mentor
In hunting, the hunter's education program is the manual for hunting, but if you want to learn how to get into hunting for real, a mentor is a right key to unlocking that door.
Possessing a legal certification to hunt is one thing; having someone to guide you on how to do many of the things learned in class, taking you into the wild, and showing you how it's done goes a long way to take away the anxiety of what to do, and gives you the practical feel of hunting, and that is what a mentor does.
Unfortunately, not everyone has the opportunity to have a member of the family or a friend as a mentor. For those that don't have close relatives and friends to help, there are groups that make themselves available to guide new hunters into the wild and to practice on a one-on-one basis. There are also mentorship programs available in different states organized by the state hunting body or by individuals, brands, non-profits, and organizational bodies, all designed to link first-time hunters with those who have ample experience to share.
Some of these mentorship programs include Hunt to Eat Hunt Camp organized by the brand Hunt to Eat, Hunter Outreach program for Colorado, Western hunting guides by GoHunt brand, Learn to Hunt for Minnesota, etc. The programs involve everything from gear orientation like the best hunting pants or the best crossbow to buy to target practice and also real-life experiences as a watcher and, if possible, as an active participant.
You can also join a hunter or angler-based conservation group or find books that are explicit about how to learn to hunt in a very basic way. Books such as 'The Complete Guide to Hunting, Butchering, and Cooking Wild Game'(Vol 1 & 2), Hank Shaw's Cookbooks, and many others.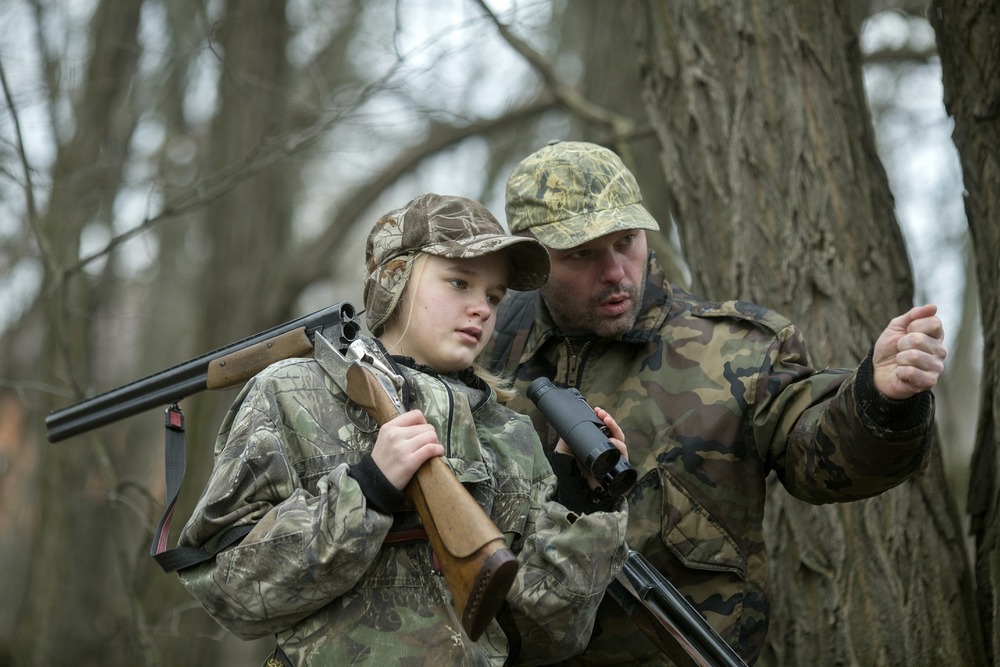 4. Understand Your State's Hunting Laws And Seasons 
You might be wondering why there is so much understanding and no action yet, but the truth is that since hunting is a legal activity recognized by the laws of the state and country, everything relating to it has to be done according to the laws that govern it to avoid any consequences or even having your hunting privileges revoked or destroyed.
To avoid getting into any struggles with the law concerning hunting regulations, take the time out to study, learn and follow all the regulations. Take note of the difference between hunting laws and hunting ethics, as well as when and how to apply either or both. Learn the state's general hunting regulations from the current year's reg booklet to avoid reading outdated laws, study the animal-specific laws, learn all there is to know about firearms and other hunting gear, transportation of the game, etc.
In addition, understand that different games have different seasons, i.e., when they are in abundance, and it is legal to hunt; for instance, the hunting season for turkeys is from March to May, while rabbits and predators are often available all through the late winter period.
Oftentimes, state game agencies release the dates for different game types. Take note of the categories that come with each season's divisions in terms of hunting gear, such as rifle season or bow season, and in terms of animal subtypes like antlered deer and antlerless deer to ensure you are not hunting out of your season.
5. Buy Your Hunting License 
After getting all your study done and you are sure that you have all the legal knowledge stored up to venture rightly into the hunting world, the next step is to get a hunting license. To purchase a hunting license, you'll need to go through your state game agency online, or you can make an in-person purchase at sporting shops or big box stores like Walmart.
Before purchasing your license, know that licenses come in two general types: the over-the-counter tags or OTC and the draw tags, which are designed for states where the demand for hunting the game is higher than the resources. Draw tags are often issued for hunting games like elk in Kentucky, and hunters have to apply for the license beforehand.
Again, you need to know that there is a difference between a hunting license and a draw tag. While a hunter's license is a major requirement by most states, you might still require a draw tag for games like deer and turkey. There are also privileges or stamps like the annual duck stamp to hunt ducks and geese.
Also, note that there are resident tags and also non-resident licenses, where the resident is for the state you reside in, and the non-resident license is for when you hunt in another state that isn't yours.
If you find yourself confused about all these forms of licenses, you can reach out to your state game agency to make inquiries concerning what is best for you and how to go about purchasing the right one for what you need.
6. Get Your Gear And Weapons 
The next step in your journey is to get the right gear for you. Before you begin, note that when it comes to hunting gear, there is an endless number of options to choose from. Therefore, it is advised that as a beginner, you start your hunting journey with the bare essentials like boots, pants, and so on to reduce wasting money on items that might not be useful for you yet or items you will never even use.
Also, note that each hunting type has its gear specification, like an upland hunting jacket for upland hunting, so having the kind of hunting you wish to engage in as a shopping pointer will enable you to narrow down the types of the essential gear you'll need.
You don't necessarily have to get all your gear immediately; you can borrow from fellow hunters, and to reduce expenses get some items like rifles, shotguns, bows, binoculars, check best hunting binoculars under $200, and others from pawn shops.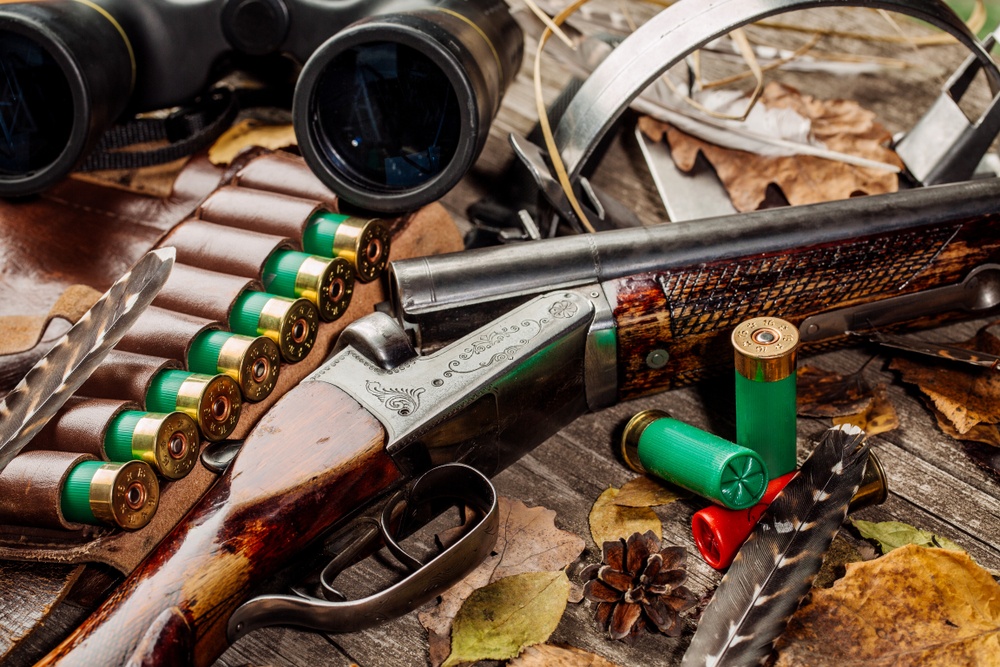 7. Target Practice And Real Hunting 
Once you get your hunting gear set, the next step is to get a good feel of what your crossbow, rifle, shotgun, etc., can do and how comfortable they feel in your hands.
You can begin with target practice to know the best way to aim, how well you can handle the weight of the firearm, how to target right, aim, and so on. Target practice allows you to experiment with styles, methods, and other things you might have learned or seen in your preparatory period.
Finally, once you have had a good feel of what you can do, you can take your first baby steps from all you have learned on how to hunt in real-time. A piece of advice would be to take on small games first and then proceed to bigger games as you perfect your skills.
FAQs
Can you learn to hunt on your own?
Yes, you can, but it would be a very stressful process, and it is not advisable as there are certain forms of knowledge that you can only get from those with experience, and learning on your own would deprive you of that. Plus, with hunter education programs, you will never be alone when it comes to hunting.
How can I get better at hunting? 
The best way to get better at hunting is to practice. Target practice and in-field practice with your mentor and colleagues will, by observing and partaking in action, help you get better.
Final Thoughts
Getting into hunting as a first-timer and novice is not an easy ride at all, but by following the right path, getting yourself acquitted with the right steps, and engaging in the right programs, you will find yourself moving from how to start hunting to how to get better at hunting in no time.