When going hunting, be it with friends, family, or alone, your hunting gear is as important as your gun. Amongst these hunting gears, your boots are also included. While hunting gears such as jackets, guns, trousers, ammo, and even hunting knives are picked with much caution, boots are paid less attention. In this article, you would see reasons to use your rubber boots for hunting.

Basic Reasons You Need Rubber Boots for Hunting
Your hunting boots and your hunting gear determine how comfortable you would feel while hunting. This also includes cases where you might need to run to safety. Many brands have made available different kinds of hunting boots that can serve more purposes than rubber boots, leaving us wondering why we should still consider rubber boots are hunting.
Boots are generally designed to protect the feet from all possible accidents that can occur while hunting or even when looking for arrows that have been lost. Just like how you invest in your hunting gears, it is also necessary that you invest in your boots not just for the sake of having a pair of hunting boots but also for longevity and durability.
There are different types of boots that hunters can use for hunting. These boots include snake boots, leather boots, mountain hunting boots, rubber boots, and upland hunting boots.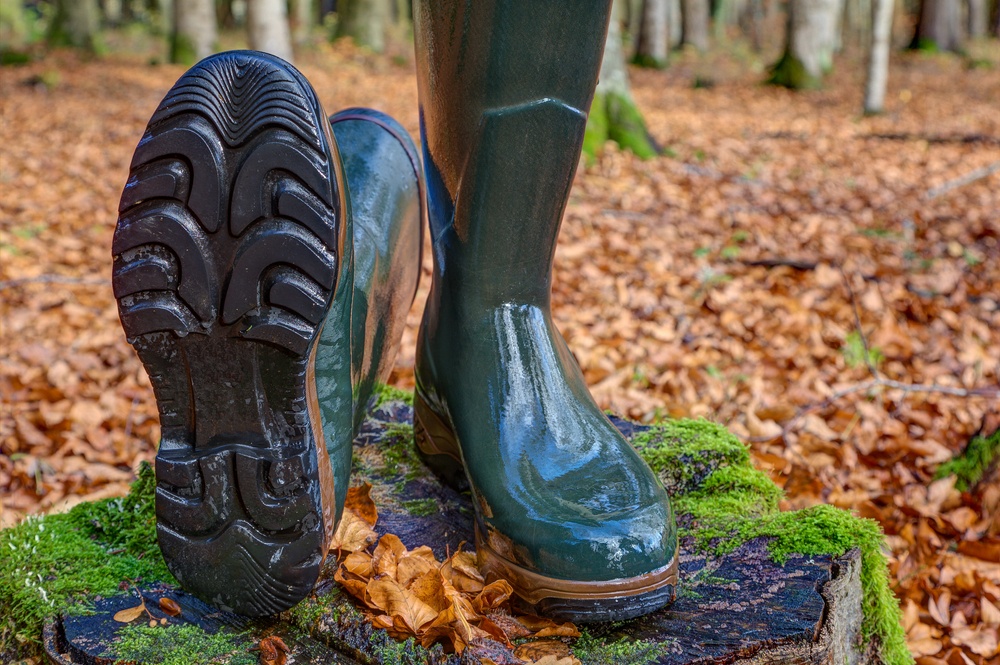 Water Resistant
Rubber boots, unlike normal boots, are well-known for their ability to resist water. It keeps your socks dry throughout your hike or walks. So it is the same for rubber hunting boots. While hunting, your rubber hunting boots help to keep water out of your socks, thereby keeping them dry and comfortable throughout the hunt.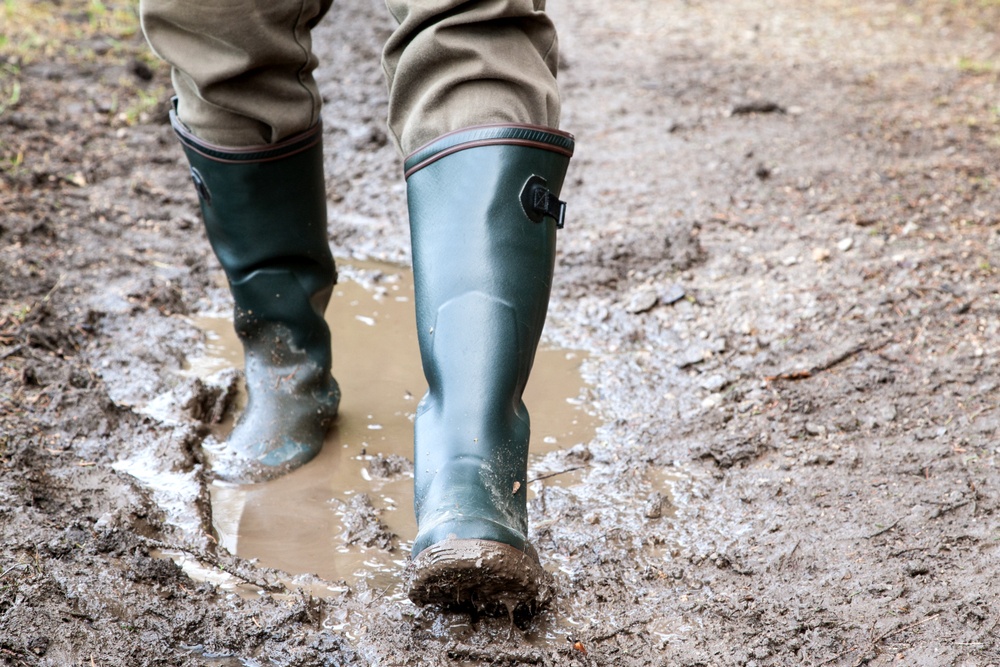 Scent-Free
They are also scent-free. The scent-free feature of the rubber boots hides your scent, thereby allowing the user to move around the hunting space without allowing games (animals hunted for food) to detect their presence.
Versatility
Rubber boots, especially the ones for turkey hunting, have been designed to be used in any weather condition. However, they are most suitable for rainy seasons and for hunting areas that might be surrounded by water.
Good Value For The Money
Rubber boots have been designed with long-lasting features, thereby making them worth their cost price. They are made with high-quality rubber and water-resistant features to keep your feet dry and comfortable throughout your hunting activity. Despite the qualities of these rubber boots which might have created some belief that these rubber boots are expensive, it is quite affordable. For instance, the Guide Gear Mild Bigger Waterproof Rubber Boots and the TideWe Waterproof Multi-season Rubber Boots are very affordable and budget-friendly and also among the top best.
Comfortability
A good rubber boot should be comfortable. It should be able to hold your feet while you can still move your toes in it. Very few rubber hunting boots are heavy, making them even easier to walk in, but they always keep you warm and dry. So you need not worry about walking through the water during your hunt.
Amongst all the features and benefits of using a rubber boot for hunting, they have also been proven to be durable and lightweight. It is actually advised that when purchasing a rubber hunting boot of your choice, you should get one a bit bigger than your normal size, or even a knee high leather hunting boot so that you can use a pair of socks with it.
For a list or review of the top best rubber hunting boots, you can do more research. Now that we have answered why rubber boots for hunting, I hope you would not see a reason not to purchase a rubber boot for your next hunting trip.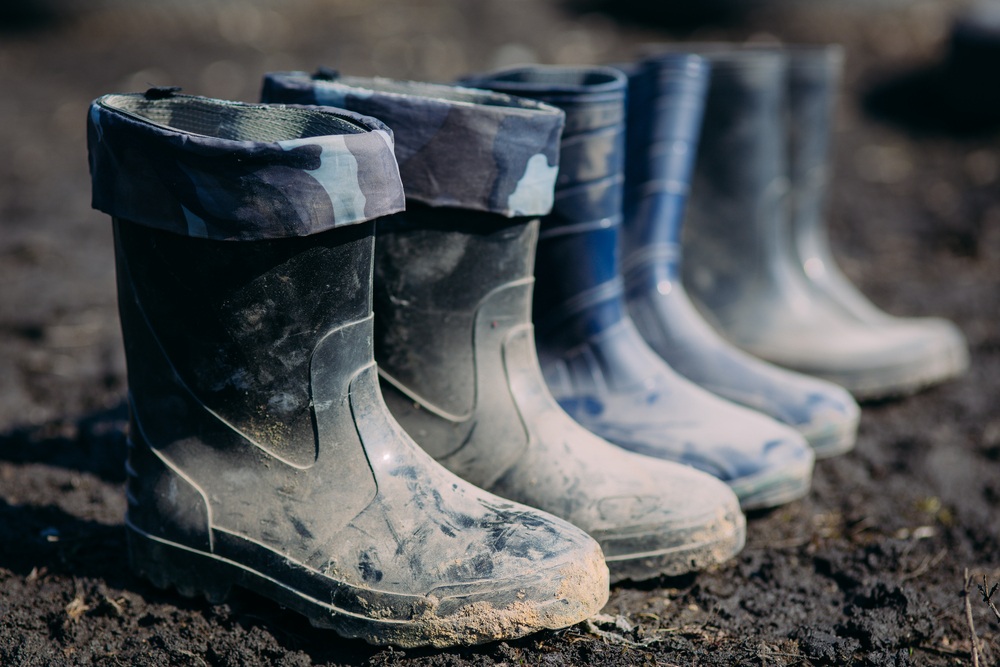 FAQs
Are rubber hunting boots expensive?
Rubber boots are not expensive. They all have great value for the money and are most times affordable. But if the price of a rubber boot is more than your budget, then you can check out the affordable yet quality rubber boots.
Do I really need rubber boots for hunting?
This depends mostly on the type of weather at the moment. If it is snowing, raining, or going to be muddled water around your hunting space, then a rubber boot is the best to use.
Are there different kinds of rubber boots for different purposes?
There is a relatively wide variety of rubber boots to suit different purposes. One of such special boots is the rubber boots that have been made for deer hunting. The Muck Wetland Rubber Premium is one of the best rubber boots for deer hunting and it has been made to power up your hunting game. Another of such special boots is the knee high leather hunting boots. There is variety when it comes to choosing rubber boots, be sure to make choices that suit you.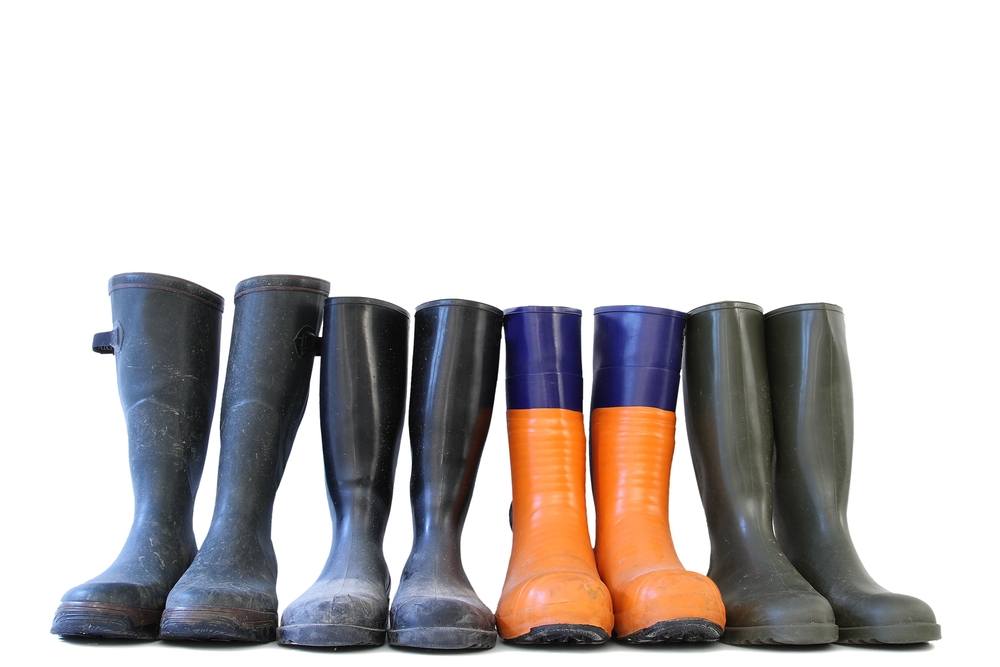 Conclusion
Now you have seen why rubber boots for hunting. You might not need rubber boots for every hunting trip, but it is most necessary for all hunting trips you might want to do in rainy seasons. They are very comfortable to wear, lightweight, long-lasting, scent-free, and most times affordable and budget friendly. Another amazing feature is the fact that you can soften your leather boot in case you feel it is too strong. These features also serve as benefits for getting a rubber boot for hunting.